How to Get Stuff Done
How to Get Stuff Done
Last time I talked to you all about being intentional with your writing time.  How have things been going?  Good, great, terrible, all of the above?  After my extremely insensitive teaser, it's time for the big reveal!  The most effective tool I know for stopping the editing spiral in its tracks and staying intentional in your writing time is…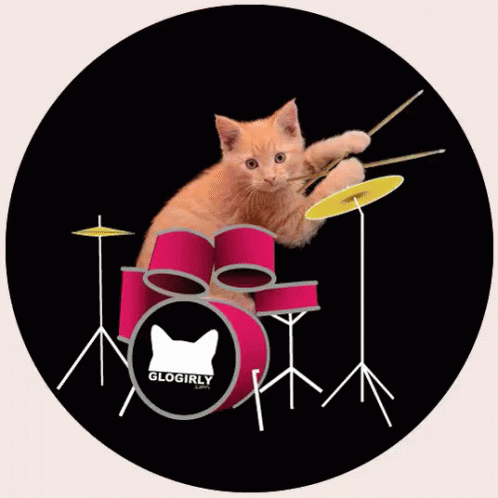 – DEADLINES!
Whoa, sorry guys all caps is not the best look for any word that starts with "dead" but, far from killing you DEADLINES are what will save your story and keep you in the writing habit.
If you are a fan of any big name author (like James Patterson, Janet Evanovich or Stephen King) you might have noticed something kind of crazy incredible about them.  They publish books EVERY year!  Some of them even publish multiple books a year.  
Now, there are different strategies that help authors accomplish this feat such as ghost writers, or co-writing a novel, but still, how do they make awesome books so quickly?
You guessed it DEADLINES!  These authors have a whole crew of people holding them accountable to their DEADLINES (sorry, can't stop won't stop) and keeping them focused on getting their books published.
Wow, that would be amazing.  New life goal right there.  Sadly, for those of us on our first books, who still have full-time jobs and full-time lives this just isn't our reality.  It can be hard to stay on track with writing because our desire to write is the only thing motivating us to push forward.
But what happens when we have a rough day at work, or when our kids will not go to bed, or when a new season of Fuller House comes out on Netflix, or when we just don't feel like writing some days?  Yep, zero writing gets done.
DEADLINES are a source of external motivation that can help you push through those writing slumps, overcome the busyness of life and finally finish your novel! Ready to make some life changing goals with me?
To create good DEADLINES there are four types of goals you will need: Short-Term, Mid-Term, Long-Term and Ultimate
Short term:  These are goals that you want accomplished within a month's time or less.  Maybe you have a daily goal of 15 minutes of writing time or a weekly goal of 2000 words.   Or maybe you have a short term goal of 50,000 words in one month (Camp NaNoWriMo is just around the corner guys).  Whatever the case these short term goals are the baby steps towards accomplishing your larger goals, or to mix metaphors, the individual bricks that are creating your pyramid.
Mid-Term:  These goals are the middle ground achievements, the big steps towards completing your ultimate and long-term goals.   Things like finish the first draft, or revise Chapter 6, fit into this category.  It might take you some more time to achieve these goals, but when combined with your short-term goals they don't feel too overwhelming yet.
Long-Term:  Your long-term goals are the broader strokes of your story.  Finish your novel, build a successful blogging empire, publish some short stories, etc.  These are big things that without the more bite-sized steps of the short and mid-term goals would easily overwhelm you.  These are the things you are focusing to achieve when you set your smaller goals and the things that will feel SO GOOD when you can check them off of your to-do list.
Ultimate:  The Ultimate goal is your finish line.  It's what you want to accomplish as a writer.  For me, this is get my novel published!  It could be something else for you.  Maybe your ultimate goal is just to write a complete story for yourself, or perhaps you want to make a living as a full-time writer.  Whatever the Ultimate goal, you use that to create your own set of DEADLINES
Woo, we have some goals now, but a goal does not a DEADLINE make.  To turn goals into DEADLINES, you have to take each goal and give it a "due date".  Essentially, you're putting all of your goals into one really big, crazy detailed timeline. Let's break this down.
To start making your timeline, you start with your Ultimate goal.  Ask yourself "When do I want to achieve my Ultimate goal?" Now ask yourself "When can I realistically achieve my ultimate goal?"  Combine the two answers together, skewed towards the realistic end, and you have your ultimate DEADLINE!
 Example:  Ultimate Goal = Publish Novel  Deadline = 12/31/2019
Now that you've given your ultimate goal a DEADLINE, you need to plug in your long-term goals on the calendar.  Think of it in terms of "What do I have left to do before I can achieve my goal?"  Some of these goals can be assigned vague dates, as odds are they are still pretty far away.
Example:  To publish by Dec 31st 2019 you need:
Two more rounds of editing – 6/1/2019
Knowledge about the publishing process  – 8/1/2019
A Decision on self-publishing vs. traditional – 1/1/2019
A ready made audience of people waiting to read my book (optional) – 12/1/2019
The long-term goals are still far away, so there are lots of stopping points along the way to be filled in with your mid-term goals.  Again ask "What do I need to do to reach my long-term goal?
Example:
Goal= 2 Rounds of Editing
-First Round edits – 12/31/17
-Second Round edits – 12/31/18 (leaves 6 month buffer)
Goal = Learn about the publishing process
-Begin researching 2/1/2019
Continue down your list of long-term goals until you've given them all a start doing date, or broken them down into smaller jobs that you'll start working towards right away.  Now you need to do the final step and make those short-term goal DEADLINES.  
I like to break these down by month, it's enough time to get things done, but no so much that I can procrastinate and self-sabotage.  You might have to do some basic math to calculate good short-term goals
Example:  Finish first editing round
Total scenes = 72 Total Time =12 months
72 scenes divided by 12 months = 6 scenes per month
Deadlines
Revise scenes 1-6 by 1/31/17
7-12 by 2/28/17
13-18 by 3/31/17
…and so on and so forth.
The key to short-term DEADLINES is to make them concrete, and manageable.  With this strategy each month you'll be crossing goals off your list!  Visually seeing that progress will keep you motivated and spur you on towards writing greatness!
The one caveat to all of this is DEADLINES only work if you stick to them.  My recommendation is to share your ultimate and short-term DEADLINES with everyone you can.  The more people you've told, the more reason you will have to stick to them.
Those are my tips and tricks to creating DEADLINES to get stuff done.  What are your ultimate goals, for writing, or just for life?  Do you have any life-hacks for how you turn your long term goals into bite sized pieces?  Let us know in the comments below!
Stay Amazing My Friends,